Happy New Year 2014!
New year is the time for fun and party So let us have party and dance To welcome a new year with luck and success.
All of us at Justine's wish you a Happy New Year!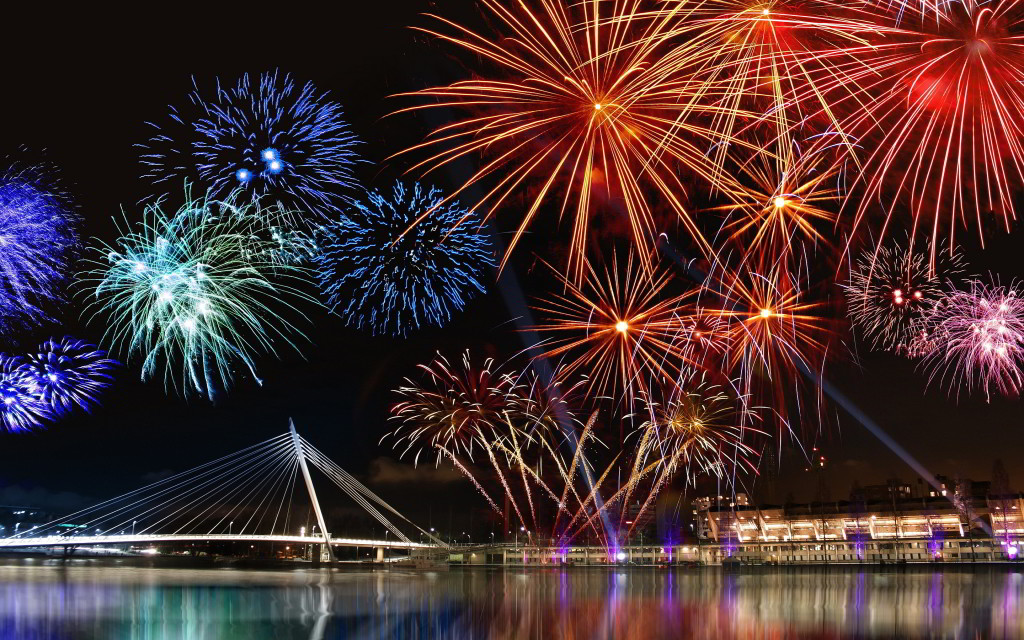 Dubai  Fireworks 2014
New Year's Day falls on January 1 and marks the start of a new year according to the Gregorian calendar. It marks the end of New Year's Eve celebrations in the United States and gives many Americans a chance to remember the previous year.
The Gregorian calendar is widely used in many countries such as the United States. This was introduced in 1582 by Pope Gregory XIII. The Julian calendar that had been in use until then was slightly inaccurate, causing the vernal equinox to move backwards in the calendar year. The Gregorian calendar was not accepted everywhere and some churches, particularly with origins in Eastern Europe, still use other calendars. According to the Gregorian calendar, the first day of the year is January 1.